Odessa Statement Necklace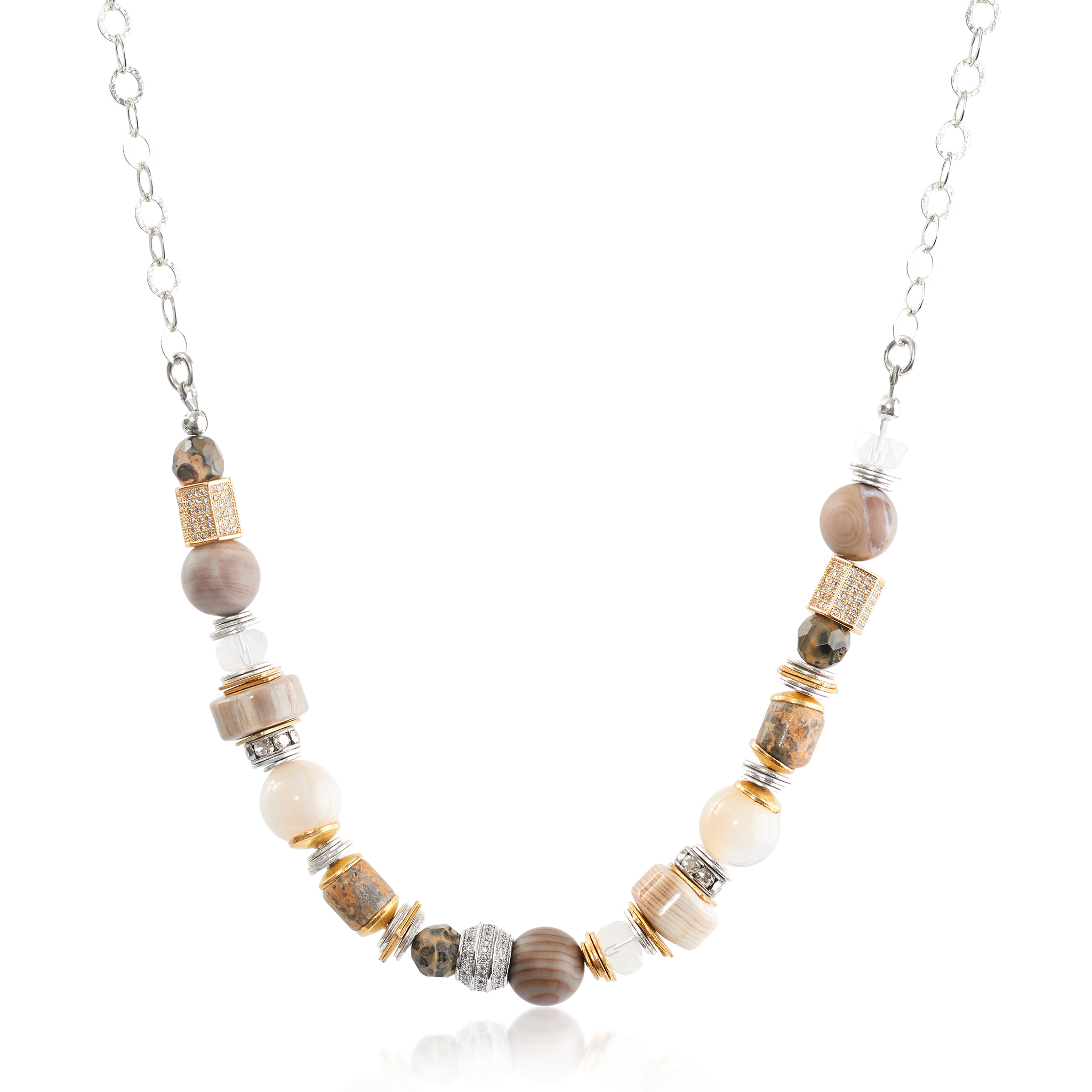 Odessa Statement Necklace
The Odessa Necklace is a showcase of prairie hues, harmonizing variegated leopard, and picture jasper, mother of pearl, wood opalite, and milky Swarovski crystal.
Details
Sterling Silver, Gold Vermeil, Leopard Jasper, Picture Jasper, Swarovski Crystal, Wood Opalite, Mother of Pearl, Matte Jasper.
Adjustable between 8 1/2" - 10" hanging.
Due to the natural occurrence of gemstones, size and colour may vary.
Drop a little hint...