Sylvia Stretch Bracelet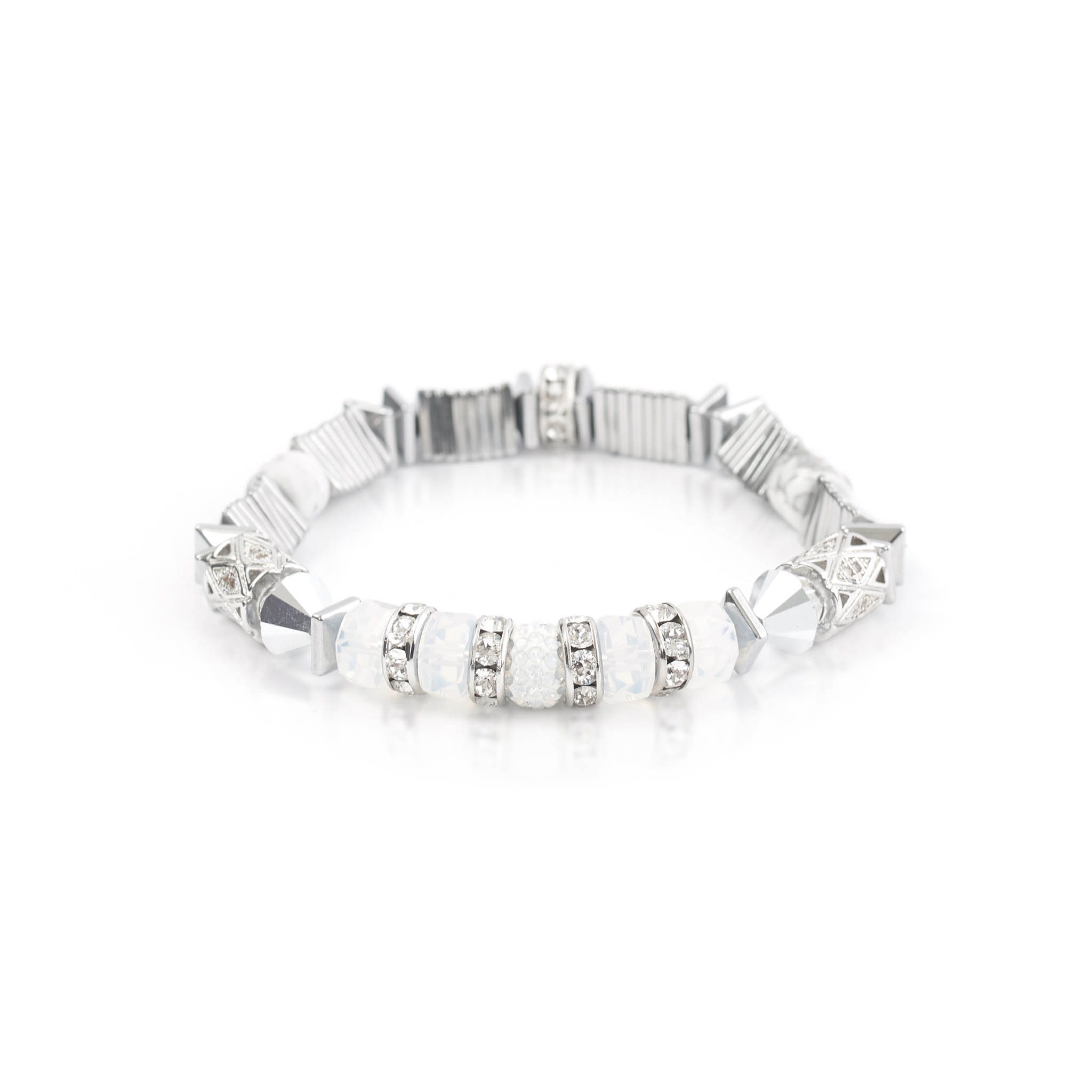 Sylvia Stretch Bracelet
Embrace the crisp chill of winter with the Sylvia Bracelet's harmony of hematite, howlite, Swarovski crystal and a snowy Opal Sparkle Ball™.
Details
2 1/2" in diameter
Hematite, Howlite, 8mm Opal Sparkle Ball™, Swarovski crystal, Sterling silver
Due to the natural occurrence of gemstones, size and colour may vary.
Drop a little hint...