Sylvia Y Necklace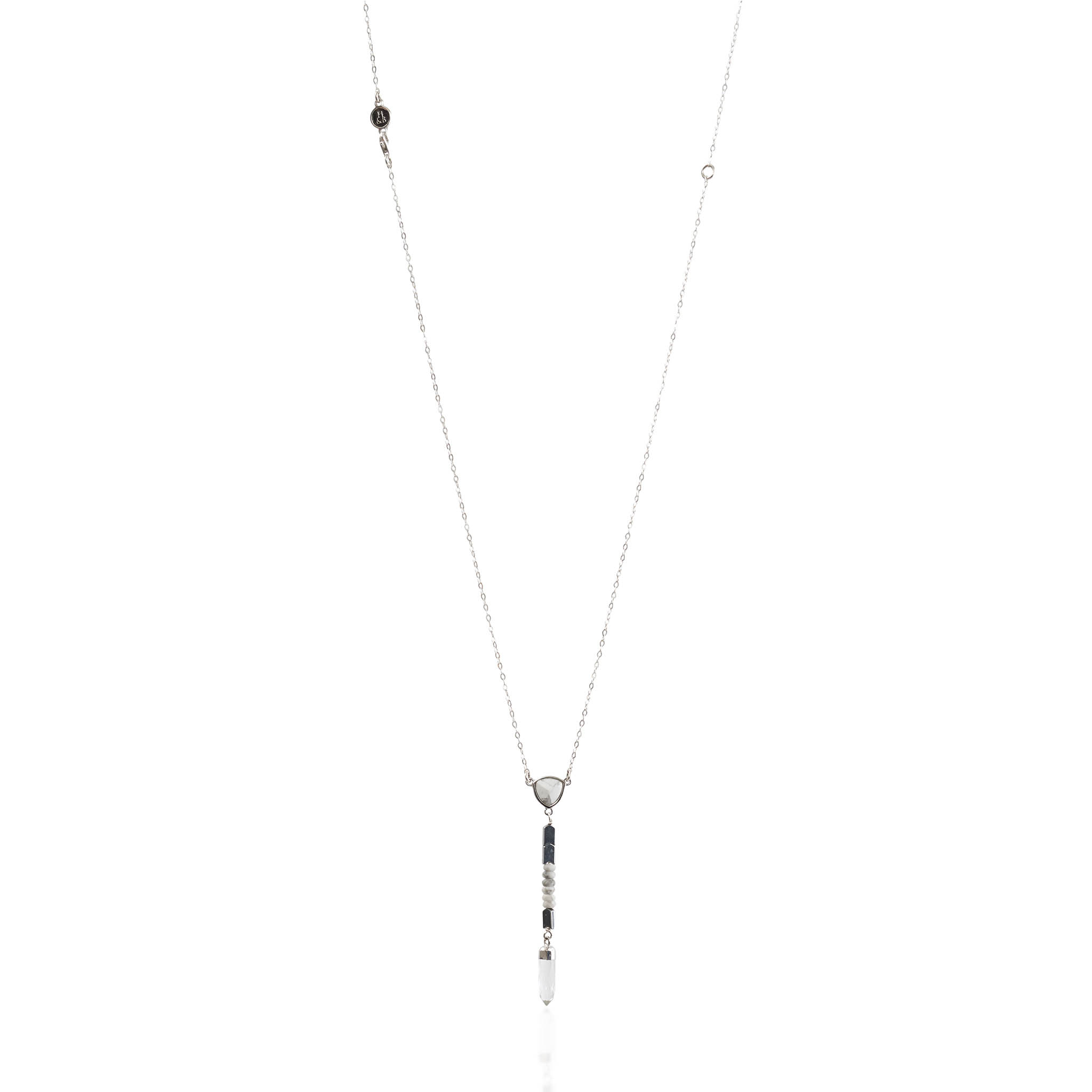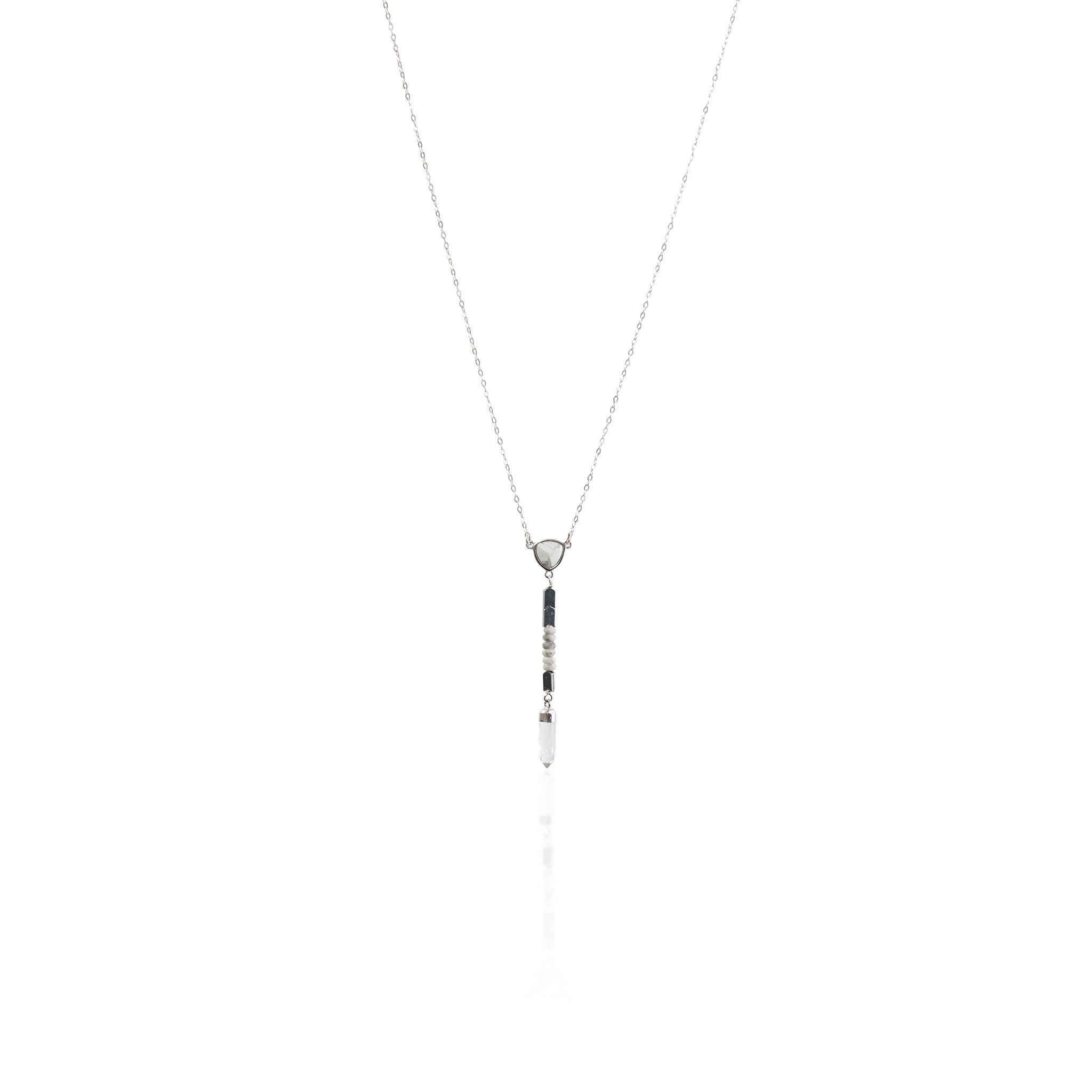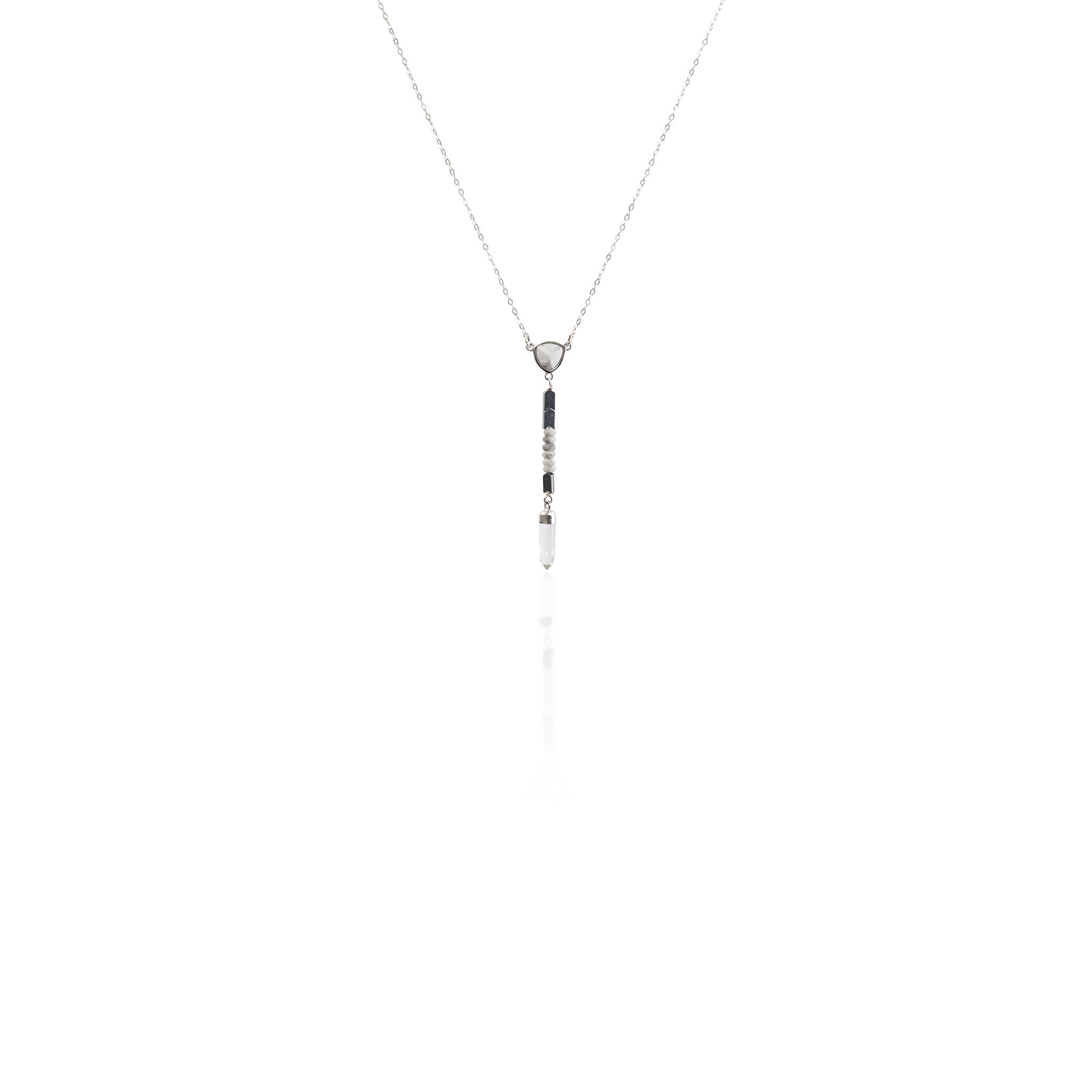 Sylvia Y Necklace
The Sylvia Necklace alternates snowy howlite and sleek hematite for a brisk contrast and tops it off with icy quartz.
Details
Adjustable between 11", 13 1/2", 16 1/2" hanging
Howlite, Hematite, Quartz, Sterling silver
Due to the natural occurrence of gemstones, size and colour may vary.
Drop a little hint...