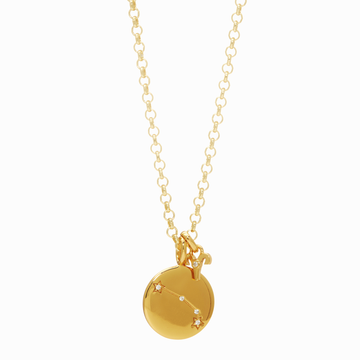 Let's get mystical
Zodiac Pendant
Your astrological constellation sits on a pendant along with a charming zodiac symbol. Designed to remind you of your own magic, every day.   
What's your sign?
Guide to Zodiac
It's written in the stars. Personalize your style based on your birthdate. Plus – we've made it easy for you with our zodiac guide.
Learn More
The Look
Meet Audrey
Audrey Rivet is a Montreal-based influencer. We spoke with her about astrology, style, and how becoming an influencer empowered her life and career. 
Read More
---